We are very excited to announce the 2021 Cherry Season will begin this Saturday 13th November. We are busy doing a few last minute jobs in preparation for our opening.
The beautiful Winter and Spring rain, along with months of careful tending, has resulted in very healthy looking trees with abundant fruit.
Although the more recent rain has not been ideal for the early variety cherries, the mid and late season varieties are loving it!
With more showers forecast this week, we highly recommend that if you are booked in this weekend, you bring your wet weather gear, just in case – hopefully you won't need it!
We have our Covid Safety Plan in place and are adhering to all NSW Government Rules. COVID Conditions of Entry
Please remember to bring your proof of booking and your vaccination certificate to enter Ballinaclash.
Online Bookings are essential for Pick Your Own and Wine Tasting. No booking required if you just wish to visit our Farm Gate Shop.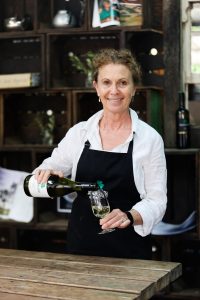 We are looking forward to welcoming you to Ballinaclash this cherry season.