Well here we are getting towards the end of October and excitedly awaiting the start of the 2018 Ballinaclash Cherry Season.
It is looking like it will be a late-ish season however we have decided to open our Farmgate Shop and Cellar Door on Saturday 3rd November and we are expecting to have pick your own cherries by mid-November but it would be best to keep an eye on our website, Facebook and Instagram for updates. 
The cherries are looking amazing. There is a great setting of fruit, with good size. We are all very busy in preparation and are praying hard for the weather to be kind to us!
Apricots, nectarines, peaches, plums, loquats and figs have all started to appear; it's a beautiful time to wander around the orchard, with so much new growth.
The vineyard blocks are also going ahead in leaps and bounds. I'm sure if we stood still long enough, we could actually see the vines growing, they are that vigorous!
We have started stocking the shelves of our Farmgate Shop with all of your old favourites, such as homemade cherry jam,  plus we've added a few new products as well.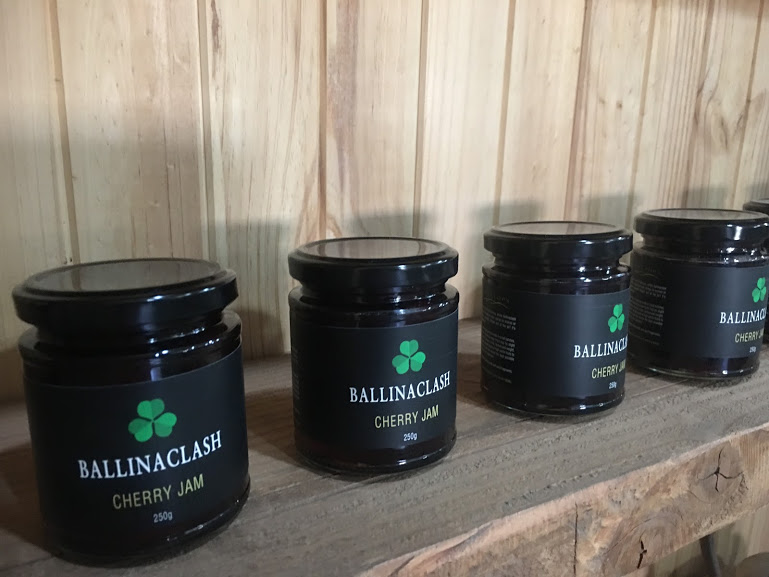 At our Cellar Door we will be offering tastings of our latest wine, the 2017 Ballinaclash Thomas Cabernet Sauvignon, which has recently won four trophies as well as fifteen other awards in various wine shows this year. Of course, we will also have all of our other wines available to taste, including the very popular Cherry Reserve. 
So stay in touch with seasonal updates and the moment we're all waiting for……… the start of the cherry season!